Since our first rally in 2011 (to Monte Carlo), it's impossible to measure the number of memories, experiences, crazy stories and new friendships that have been made. Needless to say everyone involved over the years has a story to tell and a memory that will last with them forever. It truly is the experience of a lifetime,
...now it's your turn.
Destinations over the years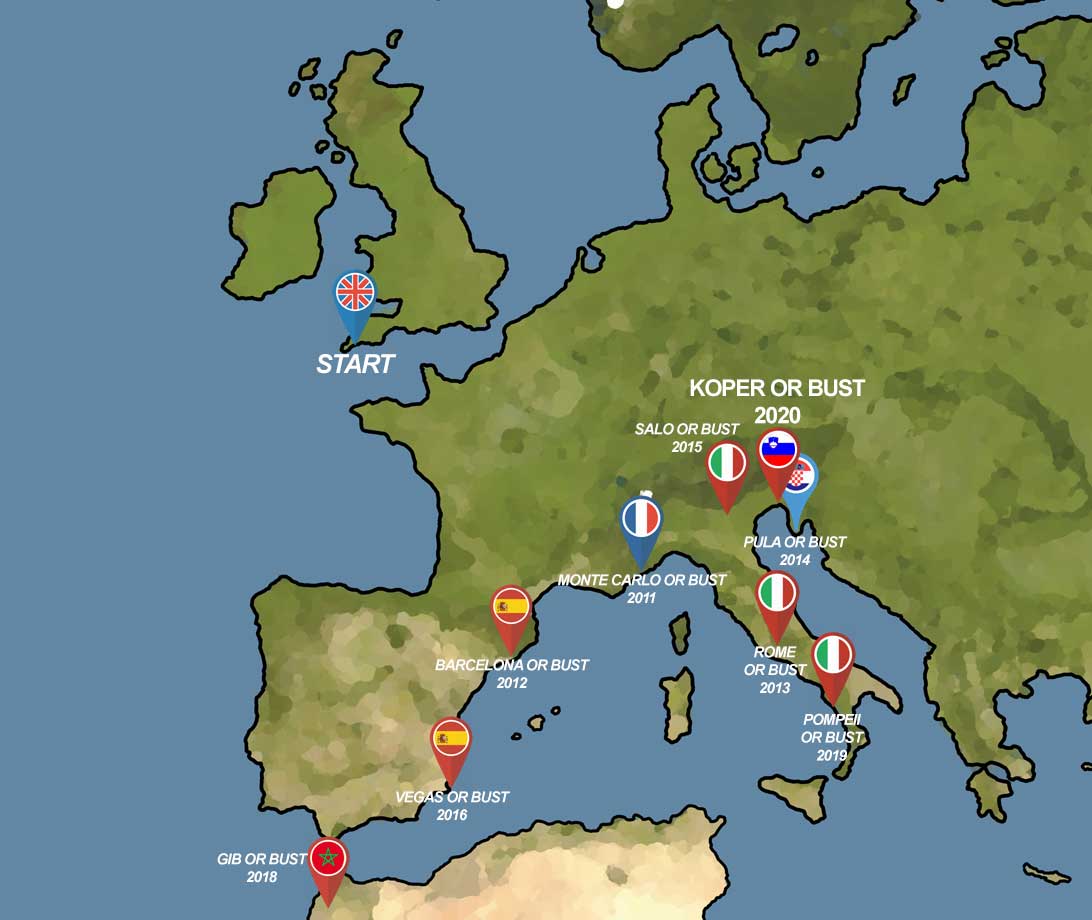 A small selection of photos...