General
There are very few rules, the ones we have are very straight forward but are very important and will be enforced where your safety is involved. Our decision is final. For everyone's safety and enjoyment all teams will be required to agree to the full Terms and Conditions of entry.
No Racing Rule
This event is categorically not a race, and anyone who thinks otherwise will be unceremoniously booted off the rally! Likewise, any anti social behaviour will not be tolerated
No Bumping Rule
Bumping into or nudging other team cars, whether driving or parked is strictly prohibited. Teams have put a lot of time, effort and money in getting there car ready and will not appreciate having there cars bumped into!
Eligible Cars
We were hoping that the most you would spend on a car would be £200, due to the high prices scrap is getting at the moment we have raised this to about £500. Although we are not going to be strict on this but you will certainly look out of place turning up in a brand new BMW!!
Condition of the Car
Whether you come in a banger or a classic, it must be road worthy, and where there is a value limit on the value of the car this does not include the amount you can spend to get it through an MOT if necessary, or improve your chances that it will make the finish safely.
Unsafe Modifications
Factory built convertibles are acceptable but "crop tops" involving the removal of the roof are unsafe and are strictly banned.
Documentation
You must have a valid MOT, Insurance (including continental cover) and your driving license at the start of the rally.
Disposing of your Car
We would recommend, if you have time, to drive the car home so that you can enter the following years rally without having to spend out again on another car. The other option is to sell or dispose of your vehicle in an environmentally sound manner by taking it to a local scrap yard or finding an auction at the finish. We do not condone any illegal dumping at the roadside or leaving your car in a long stay at the airport.
Please make sure you have read and understood these rules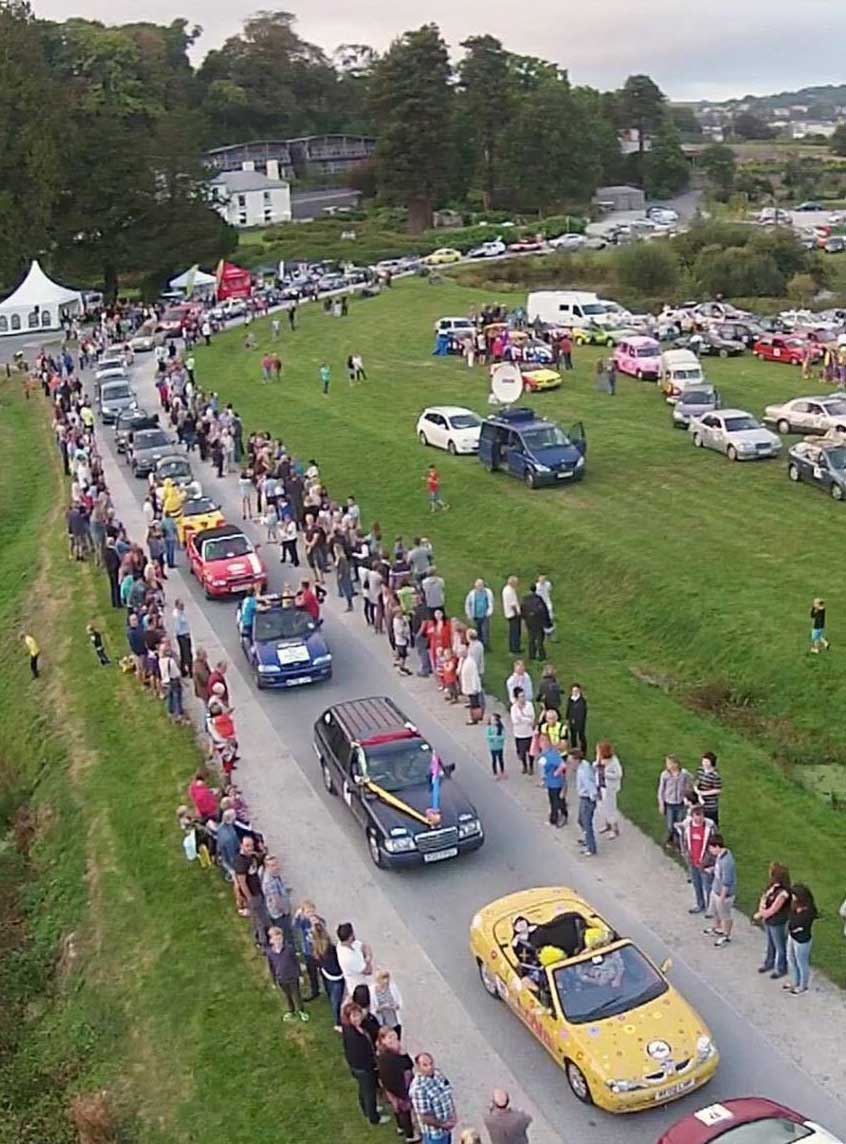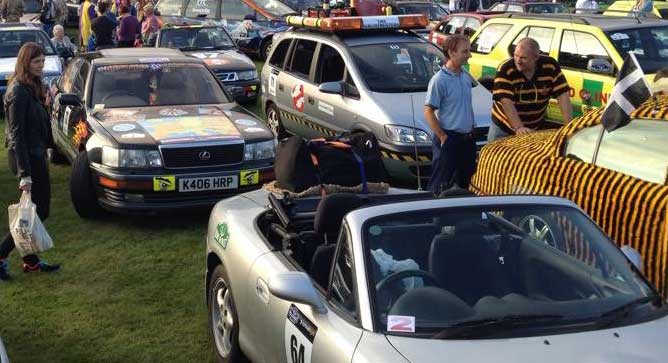 DOWNLOAD YOUR ENTRY FORM HERE and send it to:
Gary Warren
Unit 2
St Austell Business Park
Carclaze, St Austell
PL25 4FD

Or drop us a line on the contact page with your details and we will get right back to you